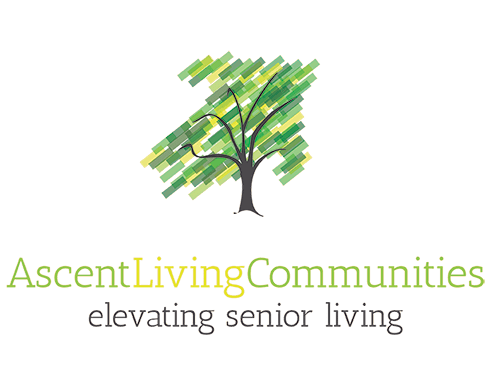 April 13, 2020 at 11:00 am
Dear Residents, Families & Associates:
We wanted to take an opportunity on this snowy Monday to touch base with all of you. As you have likely seen in the news, numerous cases of COVID-19 have been identified in senior living communities in Colorado. We are pleased to report that we are free of any active COVID-19 positive residents or associates for both Pine Grove Crossing and Village at Belmar. Our hearts go out to our colleagues in the industry with current outbreaks as we continue to fight this invisible enemy on a global scale day in and day out.
Amid all of difficult news, we are excited to introduce a new 'window visit' program that we will be initiating this week to let residents and families visit with one another while safely separated by a glass door at the community. These visits will be established for our Assisted Living and Memory Care residents at the communities. We will work over the next several days to finalize the details of the program, so please look for future communication from your Executive Director later this week on details of the program. Through a Sign-Up Genius program, we hope to accommodate weekly visits for loved ones that are able to visit the communities in person. For those of you with loved ones that reside on the first floor of our communities, please feel free to continue your impromptu window visits as you have been for the last few weeks.
We also wanted to let you all know that over the next ten to fourteen days, we expect to be receiving thousands of additional pieces of Personal Protective Equipment (PPE), including masks, gloves and gowns. This precious PPE has been extremely difficult to source over the last month. However, we have been working hard to identify new suppliers of this PPE, many of whom have supply chain contacts in China that have re-tooled their factories from making product such as furniture to now producing high volumes of FDA approved PPE.
Also, last week we were able to source a laboratory to provide COVID-19 testing kits and test results back to us very quickly. This laboratory's focus has historically been testing for Urinary Tract Infections, but has added COVID-19 testing over the last few weeks. This company had previously only worked with physician offices and skilled nursing facilities, but Ascent was the first Assisted Living company that signed up with this lab. We can access a limited number of tests per day per community based on physician orders, and the samples are sent via FedEx to the laboratory. Results are guaranteed to us within 24 hours of the labs' receipt of the test. So far, we have processed two tests with this company (both with negative results), and the results are coming back to us only a few hours after the lab receives the FedEx package. We are pleased to have access to quickly test anyone we screen with symptoms, accompanied by a physician order, so we can remain proactive and in front of any diagnosis.
While we continue to follow the protocol for all residents and associates that was previously established through consultation with the Colorado Department of Public Health and Environment (CDPHE), the Centers for Disease Control and Prevention (CDC), our skilled and capable clinical team, and our Medical Consultant, Dr. Gagandeep Singh, we are updating some operating procedures to keep our residents and associates safe from this virus.
On Friday, April 10th we made the difficult decision to no longer allow third party hospice providers to enter into Village at Belmar or Pine Grove Crossing. We are encouraging our hospice providers to utilize telemedicine to work with their patients and will supplement routine hands on care with our own associates. We will of course make exceptions for emergent or end of life situations. Knowing that the staff of our hospice providers are out and about in the general community every day, we believe severely restricting their in-person visits will bring an added layer of protection to help keep our residents and associates safe and healthy.
We are so very proud of our associates at Pine Grove Crossing and Village at Belmar who selflessly work hard morning, noon and night to care for our residents. We continue to choose times to provide a catered meal our associates to help ease the stress of the work week. We also implemented a program utilizing our food service vendor to provide a fully stocked grocery box for our associates to take home so they can have one less grocery store task to complete during their day. And we would like to publicly thank the family member of one of our residents for truly going above and beyond over the last week. This particular family member lives in New York, and paid for a Chick-Fil-A meal for all of our associates, including all three shifts, for both of our communities. Words can hardly describe our heartfelt appreciation for this unbelievable token of kindness. And we of course would like to thank the many others who have provided baked goods and letters of recognition and encouragement for our teams.
Finally, we wanted to end this letter to you on a positive note from last Friday. Last week at Village at Belmar, we had two residents turn 100 years old within a few days of each other. In what can only be described as one of the best birthday parties over the last month, our two newest centenarians were treated to a parade by the Colorado State Patrol, Lakewood Police and West Metro Fire who circled through the community in their official vehicles with lights flashing and well wishes for these two special birthday ladies voiced through their loud speakers. With the weather in the upper sixties and the sun shining, our residents and associates enjoyed this parade outside in the parking lot with appropriate social distancing standards in place, and everyone dawning their protective face masks. Following this parade was a joyful and boisterous singing of the Happy Birthday song from all of those in attendance, including Lakewood Mayor Adam Paul.
With Passover and Easter being two important religious holidays for many, we recognize that this year's festivities may have looked quite different than in years past. We wish you time of peace and happiness whether you celebrate these holidays or not.
If you have any further questions, please reach out to Village at Belmar's Executive Director, Michael Ruback, or Pine Grove Crossing's Executive Director, Rita Waxon.  
Sincerely,
Tom Finley and Susie Finley